Vibrators Design Rabbit vibrator in silicone, phthalate-free, equipped with 5 vibration programs, with a powerful and silent waterproof motor, with...
Sexy Costumes For Carnival Catlike feline scratches, all this wearing this puma carnival costume where your curves will be highlighted by the...
Falli Maxi Realistic reproduction of a hand, ideal for Fisting, marked Doc Johnson and completely made of non-toxic PVC rubber with Sil-A-Gel...
Realistic Vibrators Fire Passion, like a flame, is virility and power. If you are insatiable, it will make you burn with joy and devour from...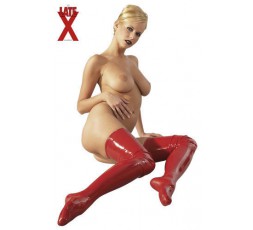 Stockings and Tights To amaze your partner, wear these fantastic shiny red latex stockings, perhaps with clothing of the same fabric, in your eyes...
Realistic Vibrators With its full-bodied dimensions and venous stem, Whirl 8.5 "this new Real Rapture vibrator will overwhelm you with emotions....
Falli Maxi Flexible and erect at the same time, pleasant and soft to the touch, the shape allows an excellent penetration, slipping on the walls of...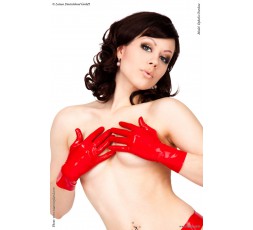 Gloves To be more aggressive for your partner these are the right gloves combined with clothing always in latex you will appear sexy and aggressive...
Desing vibrators A new ergonomic and user-friendly design distinguishes this new design rabbit vibrator, totally covered in medical silicone to...
Desing vibrators Serenity design vibrator in blue silicone, it is a vibrating stimulator of the G-spot. Equipped with 20 vibration functions, with...
Phallic Rings Phallic ring in metal. It has a diameter of 40 mm. and looks very smooth and without welding.
Sexy Clothes Beautiful dress in white mesh with central V pattern. The dress has the covering part above the cups and in the lower part as well as...